Laced with gardening tips, and wisdom, TIME IN A GARDEN (LIFE IN THE GARDEN Series Book 1, 2006) is an inspiring story of emotional and spiritual growth. Retired and in their sixties, Eve Brennerman and Adam Groft find themselves in an unlikely Eden as they help a senior citizen gardening crew beautify their struggling rural community of Xenaphon, Michigan. Eve's marriage was saved from divorce only by the accidental death of her husband. Her daughters are estranged and living far away.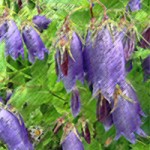 Adam has spent a lifetime avoiding relationships and expectations that he run the family nursery business. When Eve begins to write a garden column in the local weekly, these unforgettable characters embark on a heartwarming, poignant journey to discover love and meaning as they cope with growth and loss in the changing seasons of their lives.  — "A must-read for the contemplative gardener. . ." — Suffolk Times, 2006;   "Richly drawn characters who continue to be haunted by ultimate questions of mortality and spirituality. . . pure wisdom." —  5-Stars,  Amazon.com;  ". . . one of my top ten best reads. The characters are beautiful. I loved this book. It garnered positive reviews from our book club." Barnes & Noble, 5-Star Review



LIFE IN THE GARDEN Series Book 2. Grief changes everything. For garden writer Eve Brennerman, romantic love has been meted out with teaspoons, not trowels. Devastated by the loss of her beloved Adam, she despairs of ever finding new ground upon which to rebuild her life. And then one wintery morning, Eve spots a rusty junker stranded outside the nursery she has inherited, an enduring reminder of Adam Groft's dreams for her and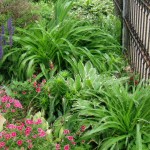 their tiny town. Fate? Or coincidence? Earth begins to thaw and another growing season begins. Old friends and new join in the struggle to bloom where they are planted, even in the face of tough personal and economic challenges. "Inspired language. . .beautiful characters as remarkable and truthful as her setting." northforkpatch.com — "Intelligent, well-written and a sharply observed exploration of the human condition, particularly as it focuses on those who for various reasons find themselves to be alone. A lovely book and a no-nonsense inspirational one," the prestigious Hampton's magazine, Dan's Papers, 2011.

The LIFE IN THE GARDEN novels continue with this love song to the power of rediscovering what grounds us…whatever our age or stage in life.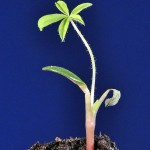 Northern Michigan garden writer Eve Brennerman has known both love and unthinkable loss. Even as she makes a pact with herself to rediscover life at its fullest, what she learns about love and its 'opposite' will shake her idyllic rural Eden to its core. "Love grows from tender stems, but once rooted is tenacious. Gardener, cultivate it well. From it comes flowers of enduring beauty."