TIME IN A GARDEN
GARDEN OF EVE
FROM THE TENDER STEM
COMMUNITY OF SCHOLARS
IN TRANSIT
VOX HUMANA: THE HUMAN VOICE
And Coming in 2019: RANGE OF MOTION . . . Generations pass.  Change is inevitable. For everything a season . . . Tour booking details are posted below !!!

"Inspired language . . . beautiful characters who are remarkable and truthful as her settings." Matthew Daddona, northforkpatch.com —  Richly drawn characters who continue to be haunted by ultimate questions of mortality and spirituality… pure wisdom." 5-Stars, Amazon.com —  ". . . one of my top ten best reads. The characters are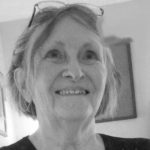 beautiful. I loved this book. It garnered positive reviews from our book club." Barnes & Noble, 5-Star Review — "From the very first paragraph until the very last, I was bhooked." 5-Star Review, Amazon.com — "A unique voice; excellent, intelligent, witty writing; simply wonderful." Gather.com — "Wisdom . . . that only a lifetime of experience can wield." Dan's Hamptons

In 2016, Ms. Agria was chosen as one of two Michigan featured women authors of the year by the Charlevoix Zonta Club.